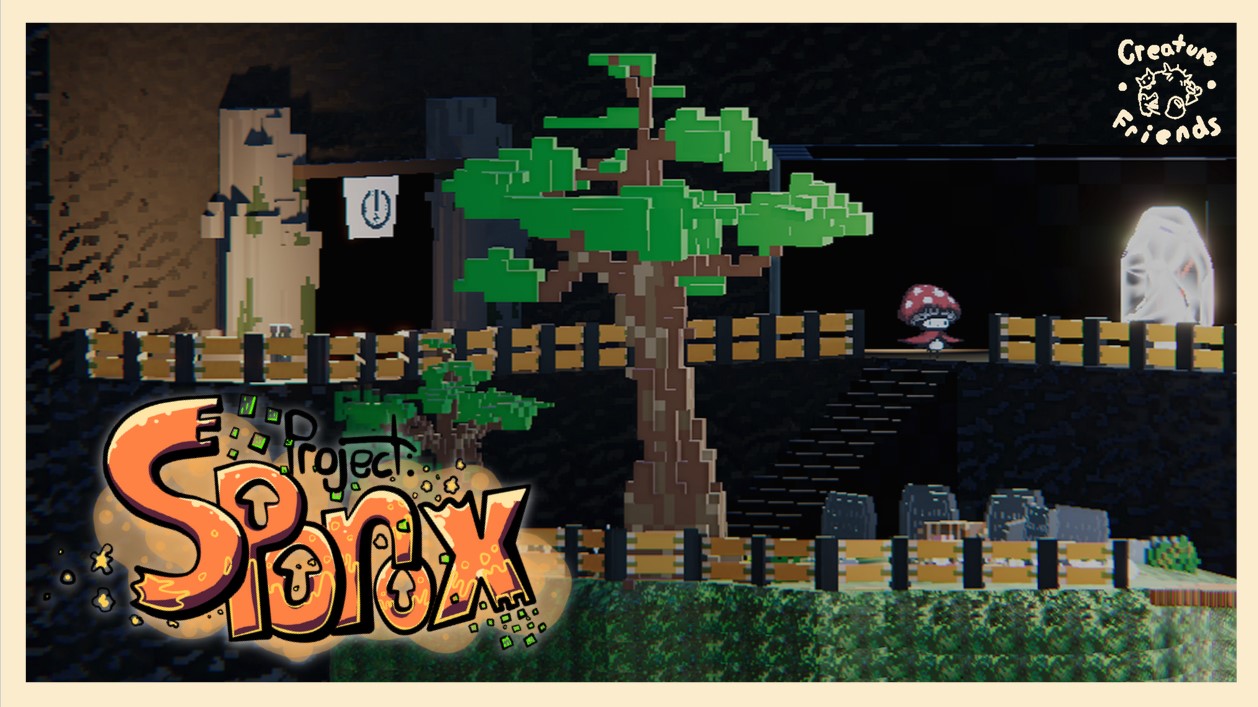 Sporox
A downloadable fungi that kills you for Windows and macOS
Thanks everyone for your support. Sporox has unfortunately had to stop development for the forseeable future for financial and personal reasons. We really appreciate everyone who helped this little mushroom be mean! We'll be sure to update you if anything changes.

*Note!* Currently this is an beta playtest demo! If you'd like to follow our progress visit our Twitter , our programme's site , or come see us at EGX!

This is Project: Sporox, the adventure of a little fungus trying to save its species! Explore through the computer to reach your ultimate goal, The Ether, and meet wonderful friends and foes along the way.
Not so long ago, humanity discovered powerful alien crystals that were alive and emitted unprecedented power. A number of missions were carried out to gather as many of these crystals as possible, and they soon replaced batteries on Earth.
These missions have been destroying the habitat of the Sporox, forcing their King to send their son to the thieves' home planet.
-----------------------------------------
Known Bugs:
The Magnet puzzle occasionally requires you to push the pillars off and on the button again to unlock the door
You can send duplicate messages in VisageTome, not major just not intentional lol
Boss popups text might not work properly on all monitors atm, sorry if they look odd
There are quite a few ways to get out of bounds, and some of these can lead to softlocks, so try not to sequence break too much
-----------------------------------------

If you'd like to leave some feedback about your experience with Project: Sporox, please fill out the testing form below, or drop an email to creaturefriends.mail@gmail.com
https://forms.gle/ngtANuckzVkzAMze9

-----------------------------------------
Controls:
| | |
| --- | --- |
| Move | W, A, S, D |
| Jump | Space |
| Interact | E |
| Dash | Left Shift |
| Release Spores | R |
| Pause | Esc |
| | |
| --- | --- |
| Status | On hold |
| Platforms | Windows, macOS |
| Authors | creaturefriends, Cheddar Games, archieb303, keroblin, Hexosphere, Hat Hobbit |
| Genre | Platformer |
| Tags | boss-rush, fungus, meta, Metroidvania, Sci-fi |
Download